Children in Need of Help
Playful, spirited, fun and happy – these are the things that come to mind when you think of children. However, many children struggle to find a carefree youth; instead, they experience anger or behavioral issues that plague their everyday lives. "If left untreated – whether it's due to lack of funding, resources or time – children could continue to display these aggressive traits throughout their life, which could be a disruption to their academic performance, relationships, and/or employment," said Kim Sirdevan, Youth Crisis Center president and CEO. From her years of working in the mental health field and with children, Sirdevan knows how critical it is for young people to have a voice and to be heard regarding the mental health services they and their families need. 
YCC Requests Funding for SNAP® (Stop Now and Plan)
In February, Sirdevan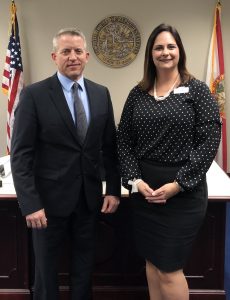 traveled with Leila Sundstrom, chair of YCC's board of directors, to Tallahassee for the bi-annual Executive Advisory Roundtable meeting. The Florida Network's "Hill Day" gives Florida youth advocacy leaders the opportunity to meet with local legislators from their district to share and advocate for the needs of children as it pertains to Florida Statue 984.04 Children and Families in Need of Services. YCC is Northeast Florida's sole service provider for these statutory services. Sirdevan and Sundstrom met with Sens. Aaron Bean, Rob Bradley and Audrey Gibson, along with Reps. Travis Cummings, Cord Byrd, Bobby Payne, Paul Renner and Clay Yarborough, to discuss funding for the Youth Crisis Center's SNAP® program. SNAP stands for Stop Now and Plan, and aims at improving emotion-regulation, self-control and problem solving for youth and their parents.
Legislative Priorities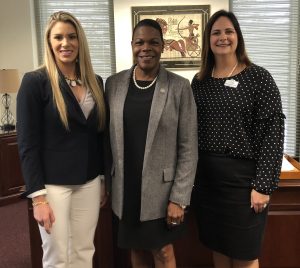 YCC was one of the first four sites that implemented SNAP® in Florida four years ago. These four sites receive recurring funding to continue successfully serving families and transforming lives. In 2018, The Florida Network was granted non-recurring funding from Florida legislature to expand SNAP® to an additional 17 sites across the state. However, since the funds are non-recurring for these new 17 sites, the programs are at risk if the funds are not continued or changed to recurring.
Sirdevan advocated for three requests from the Florida Network to Florida legislators at the Florida Network's "Hill Day":
Provide Recurring Funding to Continue the SNAP® Program at the Department of Juvenile Justice for the last 17 sites implemented: The recurring funding will allow SNAP® to continue to serve families across the state of Florida. SNAP® has been proven to prevent antisocial behavior and reduce the chance of future conflict with authorities through providing timely and effective early intervention to the children and families in need.
Expand the SNAP® Program to the Child Welfare Population/Department of Children and Families: SNAP® will be offered in five different areas of the state, including Youth Crisis Center, as a pilot program for children in foster care, if the funds are received. The hope is to stabilize placements, improve youth behavior, and prevent serious behavior problems by providing skills to both children in foster care and their caregivers.
Provide Funding to Increase Pay to Staff Working Directly with Youth in the Juvenile Justice System: The Florida Juvenile Justice Association requested an increase in pay for staff working directly with youth. Finding and keeping quality staff has become increasingly difficult over time because of the lack of funding. The hope is that an increase in pay will assist in recruitment and retention efforts to stabilize this workforce.
"So many youth experience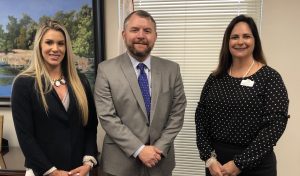 emotional struggles that can lead to isolation from their peers, frustration from their parents, or a label as the 'bad kid' in school," worries Sundstrom. "As a mother of two children, I know how important it is to remember that before calling a child 'bad', all efforts need to be made to determine the root cause. That can't be done without funding and access to qualified mental health professionals and programs."
Additionally, Sirdevan requested funds for an expansion project for Touchstone Village Transitional Living program. YCC is proposing to open this transitional living program in Clay County through a partnership with Moosehaven. This program will provide housing, life skills training, career development training at Moosehaven, and mental health counseling services to homeless 18 year olds in Clay County.
SNAP® (Stop Now and Plan)
SNAP®, which stands for Stop Now and Plan, improves emotion-regulation, self-control and problem solving. It teaches children, ages 6-11, with behavioral problems, and their parents, how to make better choices "in the moment." This is an internationally recognized, trauma-informed, cognitive-behavioral model with the primary goal of helping children stop and think before they act. Using evidence-based, and gender-sensitive information, SNAP® helps keep children in school and out of trouble. If you would like to learn more about this program, click here.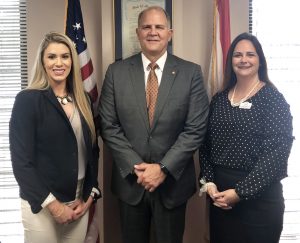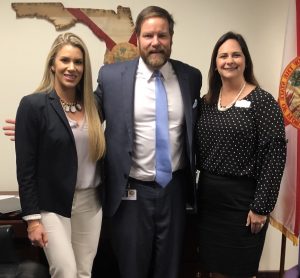 Are you dealing with a crisis or unmanageable youth? The Youth Crisis Center's Residential Crisis Care program provides short-term residential services and therapy for youth ages 10-17. Our residential therapists work with youth and their families to address the immediate crisis and help provide long-term solutions to handle future concerns once the youth return home. Click to fill out the Residential Crisis Care form on our website and a therapist will contact you, or call our crisis hotline at (904) 725-6662 to speak with someone immediately. Click more to learn about 8 ways to help your child cope with stress and anxiety.