Too Far Gone
Craig* is 16 years old. He is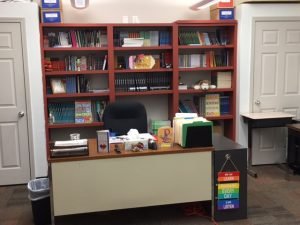 looking toward his future and has decided he wants to get training to become a roofer. It's a great job with a salary as high as $80,000 a year. The problem is, while students Craig's age are getting ready to start their junior year or even graduate, he is still trying to complete the 6th grade. In his earlier years, Craig got off track. He started skipping school and getting in trouble. He's out of trouble now, but those missed school days led to struggles with his grades. After falling behind in school, Craig was ashamed and embarrassed, and stopped trying. Craig, like many other young people, fell behind in the school system, gave up and dropped out.
Academic Monitoring and Support Leads to Success
Craig was court-ordered to the Residential Crisis Care program at Youth Crisis Center to address his truancy, as well as the issues that got him in trouble initially. During his stay at YCC he was enrolled at the on-campus school ran by the Duval County Public School system where youth, ages 10-17, are taught together with an age-appropriate curriculum. "For me – on my first day – I didn't want to be there," said Craig. "But when I actually started paying attention, it got better, because I was actually learning. The more you pay attention here, the more they're going to want to teach you."
The program's teachers are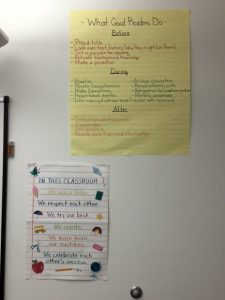 all employees of the Duval County Public School system, but have an extra understanding of the challenges young people at YCC face. They recognize how the students' struggles impact their ability to learn. "The teachers here go above and beyond for their students," said Bertha Barrett, YCC Residential Intern Therapist. "Because of the one-on-one attention and controlled atmosphere, the students are able to focus and achieve academic goals. There is a boost in their self-esteem because they learn that they are capable of succeeding in school. Once they leave here, they have the confidence to continue in their regular school because they know they can do the work."
A Typical YCC Student
The different issues plaguing the students' lives, whether at home, school, or in the community, contribute to their truancy. They may not have the support system or encouragement to pursue an education. YCC understands these factors can contribute to a young person's sense of shame and failure, so counselors and teachers work closely to ensure that students receive the one-on-one attention they wouldn't normally get at their regular school, as well as build the skills needed to succeed.
Educators at YCC cater to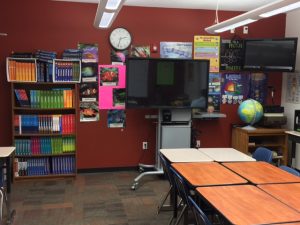 each student's individual learning styles and abilities, and they encourage students to do their best work. YCC's teachers work hard to reach their students and make sure they fully understand the subject they're learning before moving on. They address each problem the student may be having and work together to create solutions, so the student will be able to carry the skills they learn into the next steps of their schooling.
After his time at YCC, Craig now plans to complete his GED certificate and go to a trade school for roofing. "I always wanted to drop out of school, but now that I learned from smart teachers that care, it makes me want to do better," said Craig. "They take their time to talk to me and make sure I understand. It makes me feel more focused and encouraged." YCC helps many youth, just like Craig, realize their full potential and give them the confidence needed to succeed.
*Name changed to protect privacy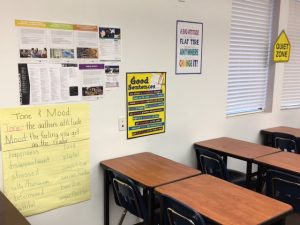 Are you dealing with a crisis or unmanageable youth? The Youth Crisis Center's Residential Crisis Care program provides short-term residential services and therapy for youth ages 10-17. Our residential therapists work with youth and their families to address the immediate crisis and help provide long-term solutions to handle future concerns once the youth return home. Click to fill out the Residential Crisis Care form on our website and a therapist will contact you, or call our crisis hotline at (904) 725-6662 to speak with someone immediately. Click more to learn about 8 ways to help your child cope with stress and anxiety.