Adopt a Room
In preparation for opening our House of Hope nine bedroom emergency homeless shelter, opportunities are now available for families, friends, companies, churches, organizations or associations to adopt one (or more) of our nine bedrooms.
The House of Hope will serve young adults 18-24 years old, who identify as LGBTQ, are being stigmatized, discriminated against or are the targets of violence.
House of Hope Bedroom Wish List                                                                                                                         Each bedroom will need to be provided with the following items:  
Twin bed frame
Twin box spring
Twin mattress
Desk
Chair
Wardrobe and/ or dresser                        (depends on size of room)
Waterproof mattress cover/ liner
2 Sets of sheets
Comforter or quilt
Pillow for sleeping
Decorative pillow(s)
Hangers
Desk lamp
Area rug                                                      (size will be provided, approx. 3×5)
Wall art (singular or multiple pieces)
Paint for accent wall (optional)
The collaboration between YCC, Changing Homelessness and JASMYN seeks to provide early intervention services for the young adult homeless population. This includes a safe place to stay where their physical, emotional and mental well-being needs can also be met.
During their stay, staff will help residents focus on the following areas:
Life skills training
Mental health counseling
Academic monitoring and support
Connection for stable and permanent housing
Access to medical care
Recreational activities 
Career development training
Safe place to sleep
Three meals and two snacks a day
Details
Each room will be dedicated to the group that is adopting it with a plaque to be displayed outside the room for 3 years.
There will be a volunteer day where the groups adopting a room will come in and set-up their room! This day is TBD.
Want to help but don't have time to shop and/or decorate? For a monetary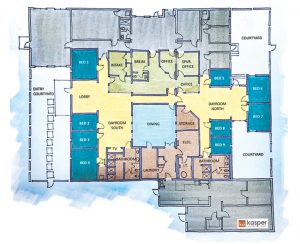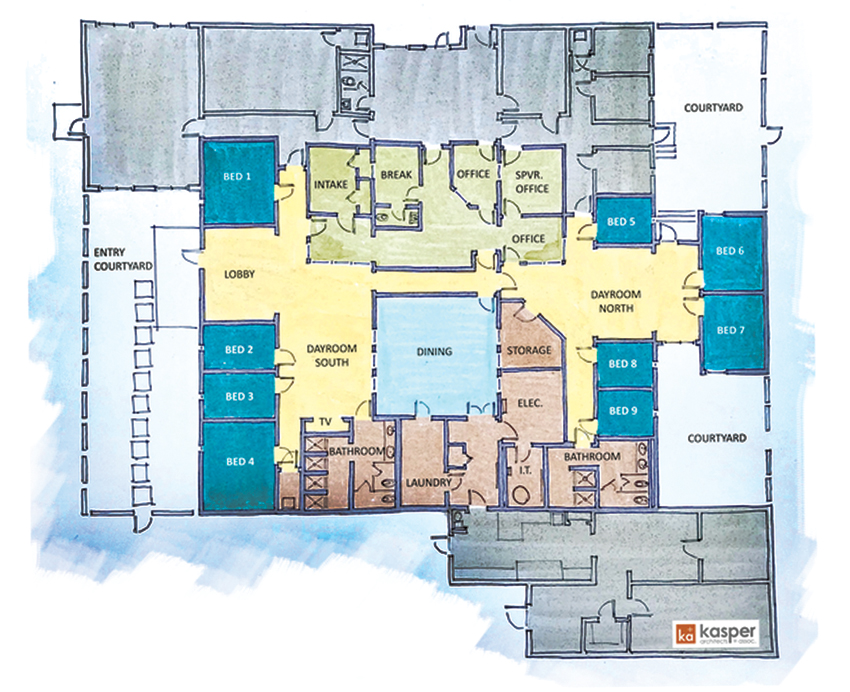 donation, we will shop for you and decorate if you need us to.
Make it easy! You can order on Amazon Smile and have your items delivered to YCC, or you can bring your items on the date of set-up, or you can have your items delivered ahead of time.
Items in your adopted bedroom can be previously used except for sheets, pillows and mattresses.
Interested in adopting a House of Hope room? Fill out the form below and we will be in contact with you soon!