Date: Sunday, October 27, 2019 
Time: 4-6 p.m.
Location: Main Event Entertainment                                                                                  10370 Philips Highway                                                                                        Jacksonville, FL 32256
RSVP: Contact Nina Lopez at (904) 446-4966/ nlopez@ycc.org                                                                                                                                                                                                              OR 
This year, we're turning 45 years young and would like to invite you to join the celebration at our YCC Birthday Bowling Bash. It wouldn't be a party without you! Gather a team of six and get ready to rack up an evening of strikes, splits and smiles. Bond with the family, connect with co-workers, or celebrate with your best buds while raising money for a worthy cause. Funds go to help youth, parents and families find hope on the other side of a crisis.
Your team's Birthday Bowling Bash party package for six includes:
• 2 hours of bowling
• Buffet dinner
• Cash bar
• Individual and team costume contests (Preview your Halloween costume!)
• Awards for best individual and team scores, and best costume
• 50/50 raffle
• Wine pull
YCC was established in 1974 as Florida's first runaway program and has continued to evolve in order to be responsive to the ever-changing needs of our community. YCC provides a variety of services for children, adolescents, young adults, parents and families. Our programming places an emphasis of care for those who have been exposed to traumatic situations like abuse, bullying, homelessness, divorce, relocation and loss of life.
Your support will impact YCC by providing:
• Immediate housing for homeless children and young adults
• Crisis services, including suicide, human trafficking and domestic violence screenings
• Mental health counseling
• Life skills training
• Nutritious meals for children in our residential program
The wood will be waxed and the shoes will be shined.
Bring your 'A' game and we'll see you at the lanes!
Presenting Sponsor (Exclusive) SOLD!
$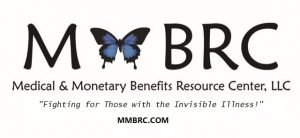 3,000
• 12 bowlers (2 lanes)
• Speaking opportunity at event
• Acknowledgment in press release and all press, including radio, TV and print
• Acknowledgment in newsletter
• Signage on all event collateral
• Signage at event
• Logo on YCC event page
• Social media acknowledgment
Kingpin Sponsor
$2,000
• 12 bowlers (2 lanes)
• Acknowledgment in press release
• Acknowledgment in newsletter
• Signage at event
• Logo on YCC event page
• Social media acknowledgment
Strike Sponsor
$1,000
• 6 bowlers (1 lane)
• Signage at event
• Logo on YCC event page
• Social media acknowledgment
Anchor Sponsor
$500
• 6 bowlers (1 lane)
• Signage at event
• Logo on YCC event page
Deuce Sponsor
$300
• 6 bowlers (1 lane)