The Youth Crisis Center, Butterfly Garden Luncheon
Celebrating the Wings of Change
Friday, November 17th 2017  |  12:00pm
Location:
Youth Crisis Center 3015 Parental Home Rd. Jacksonville, Fl 32216
Event Overview
The Youth Crisis Center is excited to invite you to the "YCC Butterfly Garden Luncheon, Celebrating the Wings of Change" on Friday, November 17th at its Parental Home Road Campus.  Great things are happening at YCC;  we have a new focus on early intervention on the impact of trauma on youth and families, along with our recent collaboration with Jacksonville Area Sexual Minority Youth Network (JASMYN), and we are launching our fresh new look.
You may know that YCC was established in 1974, as Florida's first runaway program and was recently recognized as the "2016 Agency of the Year" by the State of Florida.  YCC has grown to be one of the largest and best-known providers of services for children, adolescents, young adults, and families.  YCC's nationally accredited programs provide residential crisis care services, mental health counseling, life skills training, and transitional living services.  In addition to these services, YCC is now expanding its focus to include the impact that traumatic life events can have on children and their families.
Traumatic life events cause increased need for health and mental health services and increased involvement with the child welfare and juvenile justice systems. Suicide is the third leading cause of death among teens and is most often a result of a traumatic life event. Adult survivors of traumatic events may have difficulty establishing fulfilling relationships, holding steady jobs, and becoming productive members of our society. Our new collaboration with JASYMN is now part of YCC's expanded focus on trauma.  Many LGBTQ youth and young adults experience rejection from their families and victimization through verbal and physical abuse by their peers and society. These traumatic experiences often force them to join the growing population of homeless youth and young adults and increases their susceptibility to suicide.
Your support would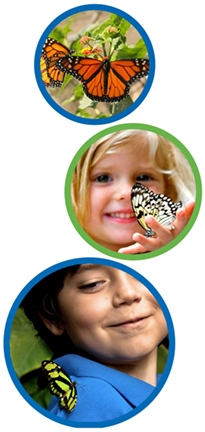 impact YCC by providing:
• Immediate housing for homeless children and young adults
• Crisis services, including suicide screening for those affected by trauma
• Mental health counseling and psychiatric care
• Nutritious meals for children and young adults in our residential programs
We have a lot to share with you about what's been happening at YCC!  Please consider our support opportunities on the following page that will enable us to fund these programs.  We hope you will join us for a lovely garden picnic lunch on our lawn while learning more about the invaluable services offered, our newest collaboration, and your role in the future of YCC as we embrace families and transform lives!
Sincerely,
Kim Sirdevan, LCSW
President and CEO, Youth Crisis Center 
Sincerely,
Casey Woolsey, Esq.
Youth Crisis Center Board Chair
Sponsorship Opportunities
The Celebration (Presenting) Sponsor (Exclusive)
$7,500
Event Benefits:
•   16 seats (2 tables)
•   Name linked with event title
•   VIP Butterfly Garden Photo Opportunity and Tour
•   Speaking Opportunity during event
•   On Site Signage
•   Company Message in Event Program
•   Logo on lunch table
•   Private lunch and tour of YCC for 10 on a mutually agreed upon date
Promotion Benefits:
•   Media release announcing sponsorship
•   Name recognition in all press including radio, TV and print
•   Logo on e-blasts and social media promotion
•   Logo on YCC event webpage
The Transformation Sponsor
$5,000

Event Benefits:
•   8 seats (1 table)
•   VIP Butterfly Garden Photo Opportunity and Tour
•   Company logo included in Event Program
•   Logo on lunch table
•   Private lunch and tour of YCC for 5 on a mutually agreed upon date
Promotion Benefits:
•   Name recognition in all media releases
•   Logo included in on-site signage
•   Logo on e-blasts and social media promotion
•   Logo on YCC event webpage
The Monarch Table Sponsor
$1,500
Event Benefits:
•   8 seats (1 table)
•   Name included in on-site signage
•   Recognition in Event Program
•   Logo on lunch table
Promotion Benefits:
•   Name included on e-blasts and social media promotion
•   Name Listed on YCC event webpage



The Butterfly Garden Sponsor
$1,000
Event Benefits:
•   4 event seats
•   Recognition in Event Program
•   Name listed on Butterfly Garden Brick
Promotion Benefits:
•   Named included on e-blasts and social media promotion
•   Name Listed on YCC event webpage
The Wings of Change
$500
Benefits:
•   Name Listed on YCC event webpage
•   Recognition in Event Program